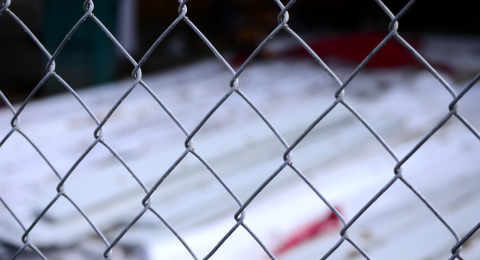 When it comes to fencing options, chain link fences are a popular choice for many homeowners and businesses in Toronto. Here's why:
Durability
Chain link fences are made of galvanized steel or coated with PVC, which makes them resistant to rust and corrosion.
They can withstand harsh weather conditions, making them an ideal choice for the Canadian climate.
Chain link fences are also resistant to pests and animals, making them a great choice for keeping unwanted visitors out.
Affordability
Compared to other fencing options, chain link fences are relatively inexpensive.
They require little maintenance, which saves you money in the long run.
If a section of the fence needs to be replaced, it's easy and cost-effective to do so.
Versatility
Chain link fences can be customized to fit any space, making them a versatile fencing option.
They come in different heights and thicknesses, and can be coated in different colors to match your preferences and the surrounding landscape.
You can also add additional features to your chain link fence, such as privacy slats or barbed wire, depending on your needs.
Security
Chain link fences provide a secure barrier that can deter potential intruders.
They are commonly used around commercial properties, government buildings, and sports facilities to ensure safety and security.
Chain link fences can also be used to create a secure area for pets or children to play in.
Easy Installation
Chain link fences are relatively easy to install, which means less time and money spent on labor costs.
They can be installed on a variety of terrains, including sloped or uneven ground.
If you're handy with tools, you can even install a chain link fence yourself.
In conclusion, chain link fences are a durable, affordable, versatile, and secure fencing option for homeowners and businesses in Toronto. If you're considering installing a fence, be sure to consider chain link as a viable option. Contact Total Fence Inc. to learn more about our chain link fence options and installation services.