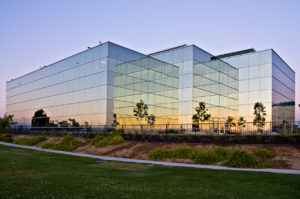 If you have a small commercial property, you may want to improve the security of your building. By building a fence, you can increase the level of security around your property and improve the professional and aesthetic appeal of your company. But first, you need to decide what kind of fence is right for you. Before you begin putting up posts or calling a fence contractor in Toronto, here are some important factors to consider so that you can have peace of mind knowing you made the right choice.
Decide the Purpose of the Fence
One of the first questions to ask yourself when choosing the right fence for your commercial property is what is its purpose? Do you want a barrier between your property and an intruder who may want to break in? Do you want to improve the visual appeal and effectiveness of your building? Do you want to add an element of sophistication? Once you know the purpose of the fence, you will be able to make the right decisions throughout the rest of the process.
Choose a Fence According to Your Budget
The next important thing you need to consider is how much money you are willing to dedicate to building your fence. When do you have established your budget, you can speak with your fencing contractor to find the best option at the best cost. Knowing your budget will establish your limitations so that you do not end up with any surprises mid-installation. It is also important to keep in mind that a fence not only improves security, but it can increase the value of your property when maintained properly.
Consider Maintenance and Repairs
It's easy to get excited about the upfront cost of building a fence, but you must keep in mind the future maintenance and repairs. It makes no sense to install a cheap fence that you need to repair every few months. This would be a waste of your investment and can drain your landscaping budget. By consulting with a professional fence company in Toronto, you will be able to find the right balance between an affordable upfront cost and a durable, quality fence that lasts for years. It's true that anything you install will require some upkeep overtime, but some fences hold up much better than others.
Let Our Professionals Help You Choose the Right Fence
It takes time and consideration to choose the right fence for your commercial property, so if you need some professional advice, we can help! The team at Total Fence Inc. has the skills and experience to know which fence options work best for your budget and purpose. By scheduling a consultation with us, you can get answers to your questions and advice from experienced and qualified professionals. We are a fully licensed commercial fencing company in Toronto, and we provide chain link and wooden fence installation in Toronto. Best of all, we do all the work from start to finish. Want to know more? Feel free to contact us with any questions.