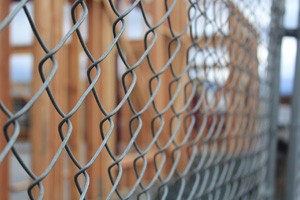 Commercial property owners are always eying on ways to keep their property safe. And, out of all the options, the best way to enhance the safety of a property is by installing a commercial fence around it. One needs to choose the right type of fencing for the safety of the business. With it, considering how it can add to the beauty of your commercial premises help in enjoying the time you spend outdoors.
Here are some tips on how to choose the right commercial fencing.
Research
Take time to know about the different types of commercial fences. Understanding the pros and cons of each type will help you in making an informed decision. Mostly you'll see chain link fences in the businesses and commercial organizations. Since they're easy to customize and install.
However, if you're looking for a durable commercial fencing option for your commercial properties focus more on vinyl fences. They have the ability to withstand the elements for a lifetime.
Even wooden fences are a popular choice. These fences are made of cedar and redwood and are reliable fencing options. And, the strong aluminum ornamental fencing is also a wonderful way to make your property aesthetically beautiful.
Security Needs
Assess your security needs to pick the right fencing option. If your needs are temporary, renting a commercial construction fence is a good option.
If you want high levels of security, get a fence made from solid materials. Chain link and ornamental fences are suitable to fulfill the security needs. However, vinyl fences are solid, durable, low-maintenance and an appropriate option as well. Vinyl fences help in maintaining privacy and keep your commercial property hidden from prying eyes.
Looking for fencing options with good security, TOTAL FENCE INC. offers a range of options to cater to the needs of everyone. Tall panels are the preferred choice for commercial buildings to prevent outsiders from entering the premises.